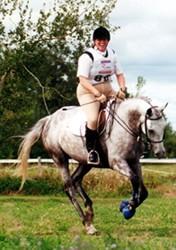 Corner Stone Farm Equestrian Centre is a multi-discipline equestrian facility located just a few minutes north of the beautiful town of Kingston.
We offer horse enthusiasts year-round riding Lessons for all ages, Horse training by certified coaches, Leadership Programs, great Summer Camp programs, Horse Boarding, Therapeutic Riding, Short Course events, Clinics and much more.
We endeavour to fulfill our mission statement with honesty, integrity, and accountability. The professionalism and compassion of staff, instructors and volunteers, empower our riders with and without disabilities, to a level of riding that earns the respect of all.
Meet the owners:
Cathy Colwell (McAllister), a riding instructor certified by the British Horse Society. August 14 1987.
Cathy's intuitive nature with horses is a great asset to her philosophy that correct schooling on the flat is the foundation to success. Cathy's varied experiences in the horse world have led her to adopt an adaptable attitude, adjusting her methods and teaching style to each individual horse or rider.
She is a knowledgeable and sensitive professional who has been a full-time trainer/instructor for over 26 years. She has had experience with horses for 45 years. Originally from Kingston, Cathy has always loved animals and horses. She has been riding horses as long as she can remember.

Cathy attended Queen's University to study English, Drama and Psychology, but the passion of her life has always been horses.

Meeting with Pegotty Henriques (author of Balanced Riding and many other books) became a turning point in Cathy's career. She was drawn to the insightful, caring way that teaching can help all riders to discover harmony while training in a classical style without harshness or brutality. Peggotty showed her that riding dressage is something everyone can do well and enjoy.
Following Pegotty's advice, Cathy went to England to take an intensive program to obtain her teaching certificate. Riding at UrchinwoodManor.co.uk, and taking various clinics with Baron Blixen Finecke and others who teach there, helped Cathy to further develop her teaching style and knowledge base.

Cathy continues to take clinics and expand her knowledge and skills. Over the years, she has coached students and trained horses of many different types and is experienced in dealing with almost any equestrian-related situation. Over the years she has repeatedly produced some of the area's best horse/rider combinations.
Her students range from short stirrup pony Champions to successful Professional Eventers and Dressage riders.

Above is Cathy, jumping Winchester, in a horse trials in England.
Teaching, now, for 26 years, Cathy has opened the wonderful world of horses to many kids and adults. Today some of them are training horses and showing for living, some are teaching, and others bring their kids to learn how to ride, love and enjoy the company of Cathy and her horses.
Cathy is still in touch with her main Coach from her training days in England and is still so grateful to have had the training with such a talented coach.
Congratulations to Eric and Lizzel for the acknowledgment in
Horse & Hound's Total Horse magazine, selected Severnvale as one of the UK's 10 best riding schools and training centres. The Centre aims to keep up its position by continuing to provide a wide range of first class training.
Apart from normal riding lessons, the Centre regularly holds clinics and training days as well as specialist visits.
Additionally, Severnvale is registered with the Event Horse Owners Association and with British Eventing, and participates in their training initiatives. The aim of these is to give owner / riders direct access to training with top riders and trainers.
Lizzel and Eric are accredited British Eventing trainers and qualified to run event-training days.
http://www.severnvale-equestrian.com

IF you are ever considering going to England I can make sure you get invited to have a lesson or a visit while you are in their area of Bristol.
I can also arrange for working students to have a reference from me to assist in placement with their programs too.

Read what our students say about their experiences with us :
"Thanks Cath, Lendon Gray was our guest speaker yesterday at the banquet and she spoke about how important it is to have a good foundation - both your horse and yourself. She said, 'There aren't many people out there any more who teach people properly at the beginning of their riding careers, but those people are worth their weight in gold. You don't have to be an Olympic level instructor to make a difference.' I thought, TOO TRUE. I'm so glad that I had a great instructor when I started - YOU. You're one of those people who lay the foundation work properly when you teach, and I'm so grateful that I had that sort of start. I know I've said it before, but if it hadn't been for you taking a chance on me, allowing me to work for lessons, I wouldn't be anywhere.
When I enter at 'A' I do so with all the confidence and skill you instilled in me. I wish you knew what a tactful and talented rider you are too, sometimes I don't think you realize!!
I've worked for Olympians and World Cup riders, but I learned my most important lessons from you, Cathy. It's a bigger gift than I think you'll ever know.
I'll send you pic of the boys with all their ribbons. None of this or anything I do in the future would be possible without you.
Thank you SO much. HUGE hugs
All my love, Kimberley Beldam-Saylor"

"Corner Stone Farm is a great place to ride! The atmosphere is laid-back and fun, the horses are well-cared for and well-adjusted, and there's real camaraderie amongst the riders. The instruction is tailored to what YOU want to get from your riding. Cathy is at the heart of all of these good qualities. She is a thoughtful, innovative and patient instructor. She cares about her horses and her students, and it shows!" -- Christine Adams
Joe McAllister,

Cathy's husband and partner for 19 years.

He is from a farming background. He is an experienced and certified plumber. He has a gentle touch with the horses and a great eye for soundness. He is also a gifted welder, and the resident expert for lawncare and anything BBQ.
The staff at Corner Stone Farm are hand picked, friendly and knowledgeable and always put the horses' best interest first.
We are located at:
Riding with us is Fun and Successful.
Now a recognized ONTRA Facility, 2013.

soon to also be a full CANTRA Facility. ( in 2014 or sooner)
FUND RAISER -- Decals you can use for anything on anything.
You can buy a KARAT ONE or have your farm name, horses name, boat name? hockey team … anything you can think of.
Car Decals!!
FUNDRAISER for:
KARAT therapy riding in KIngston and Atom Major Jr Bulls. (Hockey team)
They can do custom work . We are putting a karat decal together and a farm sign one too. PLEASE ORDER TO help raise money .
20$ for the smaller ones and 50$ for the large ones
We are wanting to get more heaters for groom area and the electrician work too. WE got new lights for the arena but we need two more, the first 2 cost $ 890.00
They come in white , black, lime green and blue.
More examples in the comments.
message Cathy if you are interested in getting in on this order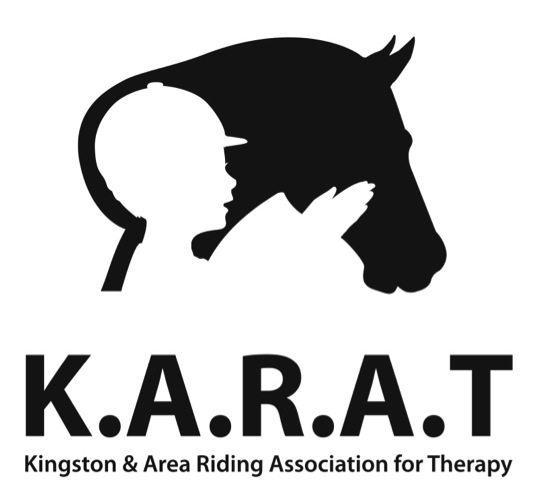 Above Logo was Designed and Donated by :

MAT McALLISTER matmcallister@live.ca
"For all your Web design needs,
a graphic artist of exceptional ability."
Get Just what you wanted and more! www.blackbellydesign.com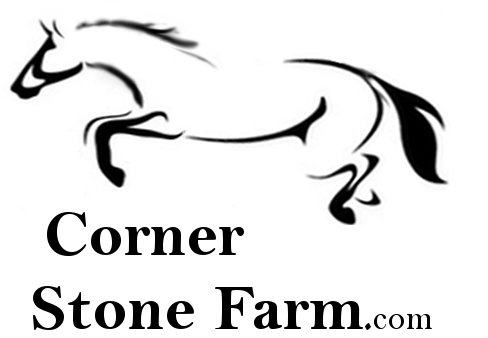 http://my.statcounter.com/