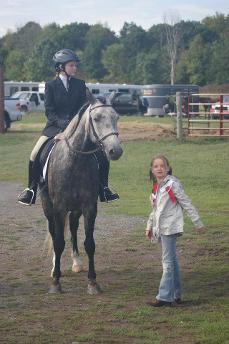 Corner Stone Farm's Short course is inviting and jumps are not maxed out.
Our June show is intended to encourage and introduce people and horses to eventing. The September show's jump section is a bit more challenging and a slightly longer course for each division.
All of the fun of Eventing, but SHORT COURSE EVENTING is easier, less timely, and less expensive. "Short Course Eventing" is an adaptation of traditional eventing,and an excellent introduction to "regular" eventing.
"Short Course Eventing" is an adaptation of traditional eventing, beginning with a dressage phase and including a jumping phase involving a continuous run which starts and finishes in the stadium ring, with cross country in-between. Coaching is welcome in pre-starter ( 18")and starter divisions( 2'0), and (2'6)!
WE are also offering a Modified with Jumping in the enclosed sand ring instead of grass cross country , Max height 18" but we can raise jumps higher if you prefer. MAX 2'0 same dressage as the walk trot 18 inch division. $ 65.00
Entry Fee for Full divisions $85.00 and discounts for second rounds , (HC) and for dressage tests only.
It is an excellent opportunity for: an introduction to Horse Trials, schooling, or just for fun!
Our KARAT riders will be competing in there class too. Come and watch the magic.

Our Location is EASY to get to with access for Large Trailers too.
On Highway 15 ( 5.8 km north of 401 ) between the 401 exits of 15 and Joyceville Rd, ( travel north off 401 and turn left on Woodburn then left again on highway 15 ). E-transfers accepted.
Coaching is welcome ! There is a small penalty point assigned for assistance. To even the playing field for those who are able to manage without a coach helping.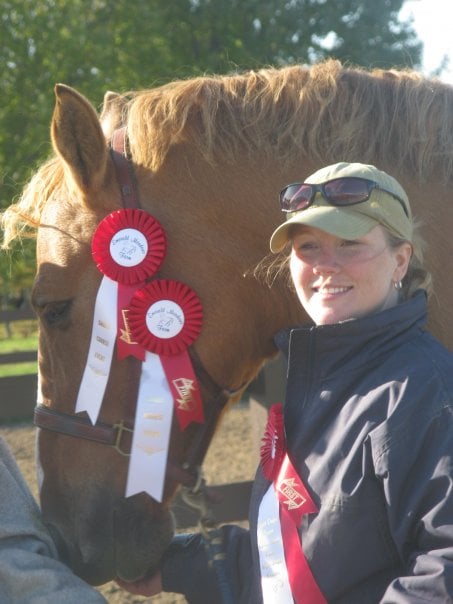 Each show begins with a dressage test,with a break for you and your horse after. Then you prepare and ride the Jumping phase . Which is a continuous run, beginning with stadium fences then continues out of the ring, over more natural jumps that are solid and knock down jumps with some rolling terrain, then its back into the ring to finish over a few more stadium fences to finish your round.
Safety is a priority.
Ribbons to Sixth for both Overall and Dressage tests. ( some shows offer a divisions split for Jr and Sr riders but not all do this and there is no division for this in the year end results)
OUR SHOW DATES :
June 14 - Corner Stone Farm Short Course and Fund Raiser.
FUND RAISER for KARAT - Our Therapeutic Riding Program
We are offering Special Classes for Therapy Riders
For information on Therapy riding program and how you can help visit And
Sept. 13 Corner Stone Farm Short Course and Fund Raiser FUND RAISER for KARAT - Our Therapeutic Riding Program Offering Special Classes for Therapy Riders
For information on Therapy riding program and how you can help visit http://corner-stone-farm-kingston.synthasite.com or http://www.karatherapy.ca
Contact Cathy at : Corner_Stone_Farm@hotmail.com or Call 613 547 3735 or check out our web page Corner-stone-farm.com