SO proud of all the KARAT riders, family and volunteers for hosting a marvellous showing at Corner Stone June Show. Excellent Job everyone !!! Memories - PRICELESS
IF you wish to support the program
- e-transfers can be sent to Corner_stone_farm@hotmail.com
- volunteers who can run /jog next to the horses are always welcome
current CPIC must be done prior to coming out - Book with Cathy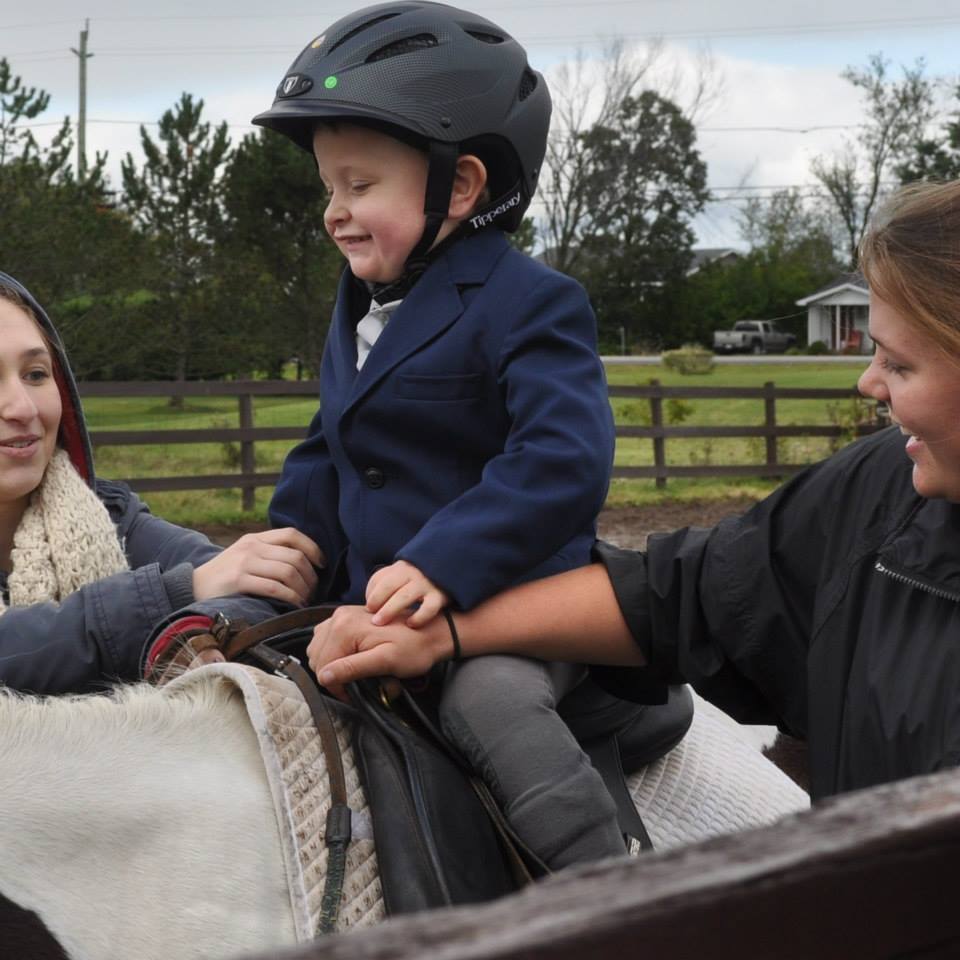 A reference letter from one of our parents :
We could not be more happy with this program and can not thank everyone enough for succeeding where so many other therapies did not. His first laugh , his first smile. We have never looked back only forward where the KARAT program and Corner Stone Farm are involved and we thank you all from the bottom of our hearts.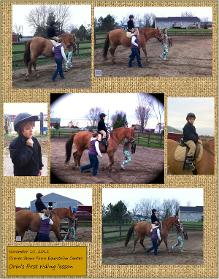 Autism Therapeutic horseback riding has been used to help people with autism. Especially for autistic children.[7] This activity is said to benefit the communication, motor skills, and social skills of an autistic person. It also causes improvement in responses to verbal and external stimuli and relaxation. People with autism cannot ignore one sense and let another take over the way most people can. Instead, they see, smell, hear, taste, and feel, and think all at once giving them sort of a sensory overload that they cannot handle. Riding a horse helps them concentrate on just the task they are doing rather than everything all at once.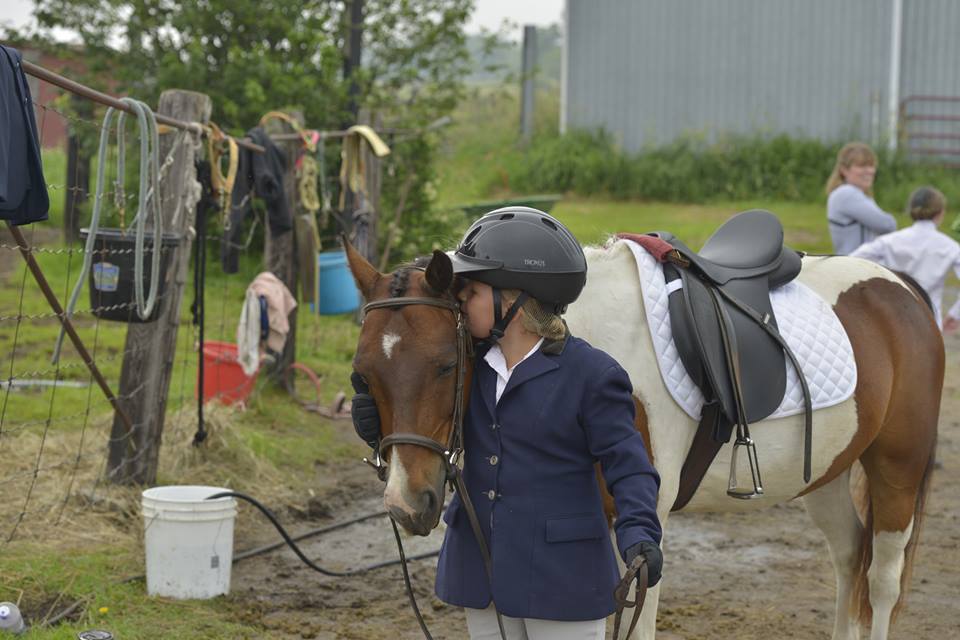 Equine assisted activities works in a reward system.
When a child with poor communication skills wants the horse to walk they have to use a verbal command, to move the horse forward, it gives them incentive to give that command.
We have seen a huge improvement in the students verbal skills, planning and organization.
They will begin to build a bond with the horse and also with the handlers of that horse. Although the horses are led during therapy lessons they learn how to communicate with their body and voice to move the horse forward, to one direction or another.
Games can be used while on horseback will improve motor skills, balance and core strength. These games could be reaching down to grab something or giving the handler a high-five.
The Individuals will learn to interact with the horses handlers to convey to them what they want the horse to do.
If they want the horse to walk they have to learn from the handler how to ask the horse to do that. This gets them thinking outside of themselves and working with others and a partner.
For those with motor skill issues. The freedom to move with the fluid horses motion and be in charge of that motion has been very healing. The horses heat and rocking motion also creates a massaging response in stiff or tight joints. Range of motion is greatly improved and strengthening of overly loose joints has also improved.
We have wonderful staff and volunteers who are donating time and expertise for these wonderful new riders.
We are NOT a non-profit but we do strive to run our classes affordably and offer discounts to families who cannot get other funding. We give receipts and are happy to assist with paperwork for applications for assisted funding from various support groups.
We have sponsorship opportunities available for those individuals or companies who wish to support the growth of this program in Kingston .
We would happily accept help getting more support for this program and /or to assist in getting grants etc if anyone has expertise in that area.
We have a Physiotherapist and Cathy's certification is qualified to teach and oversee lessons. We are excited that our team has expanded.
We are fully insured and give receipts for taxes and refunds for clients applying for financial aid.
Therapy Lessons
Riding Therapy Lessons - "KARAT"
First visit/assessment- not always riding: $78.00 - 80.00 per

Private -- 35- 45 mins Riding custom lesson $78.00 - 80.00 per depending on assistance needed

(HST tax included )

Private OR Semi-Private once established skill level:



Farm time therapy visit with possible ride if suitable $ 70.00
Once more comfortable with program - per /if extra staff needed
Semi-Private (2-3 riders): $70.00/ride
*we do fund raising and offer some financial assistance for those who are challenged for access
13% tax included
Riding with us is Fun and Successful.
Now a recognized ONTRA Facility, 2013.

The five Principles of healthy child development are:
A Caring Adult: The existence of a caring adult who provides supportive relationships is the one key attribute that stood out in defining quality programs for children. The establishment of caring, positive, and supportive relationships with adults can help children 6 to 12 develop positive social skills, self-esteem, and self confidence. A program's quality is dependent upon effective interactions between staff and youth within the environment that staff creates.
Friends: Positive peer interaction is a key component of effective programs. Friends expand the child's world beyond one's family; share in humour; test loyalty; form their first audience; and offer support and criticism. Positive environments foster inclusion, acceptance, the opportunity for fun in constructive play, and the opportunity to develop and practice pro-social skills.
Participation: Children need to make choices, have a voice, and do things by and for themselves, which supports positive self-expression, physical activity, and interaction with others.
Play: Stressing fun, creativity, and co-operation, play lets children shape their environment using their imaginations. In addition, play is integral to the acquisition and development of motor and social skills, cognitive function, and creativity.
Mastery: Providing children with activities and tasks that enable them to feel special, important, and successful. This type of rich content-based learning, led by teachers and coaches who encourage mastery (both through structured and unstructured strategies) helps to promote learning.
Safety Many people might ask if it's safe for someone with poor motor and communication skills to ride a horse. But while there are always some risks involved every precaution is taken. There are side walkers who help to stabilize the child and the horse is matched to the rider's ability level. Proponents argue that the benefits of therapeutic riding by far outweigh the risks.